The Breakers behind a tree.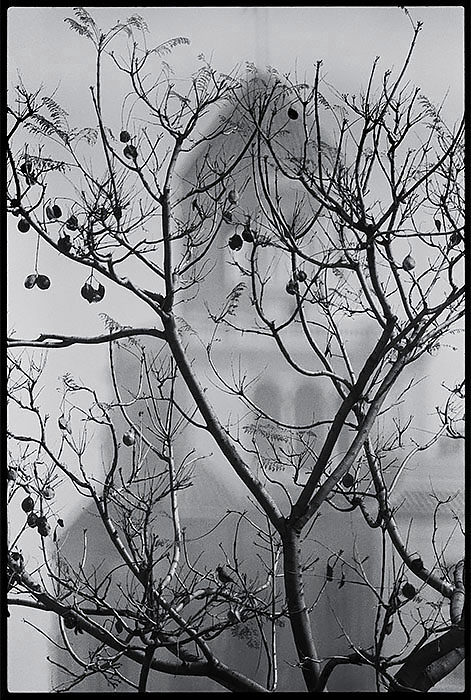 I was on assignment for the Long Beach newspaper shooting editorial, and while I was walking around the downtown area I spotted The Breakers building in the background. I decided to frame a tree in the foreground and let the building go out of focus. I used a Canon F1-N and 500mm ƒ/8.0 Mirror lens with a tripod. I liked the little bird in the tree which gives a nice accent to the photo.
---
Coffee Time!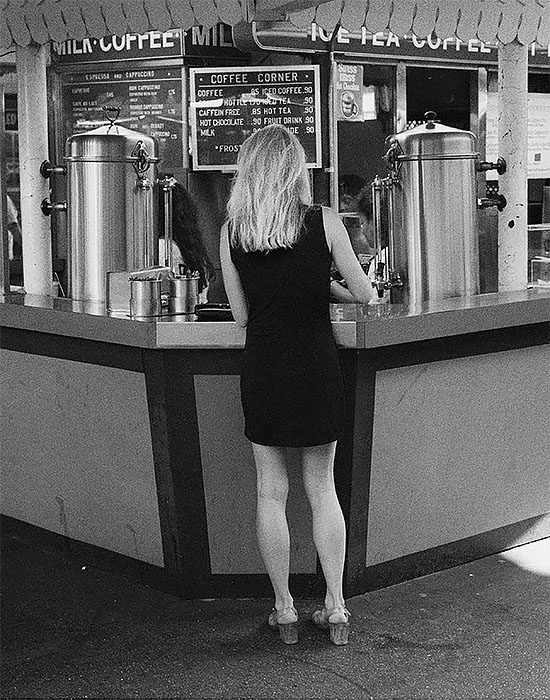 Photographed at the Los Angeles Farmer's Market. Leica M6 with a 50mm ƒ/2 and Ilford Delta 400 film. Processed in HC-110 and scanned with a Nikon Super Cool Scan 9000ED.