Where will the winds guide you this Labor Day weekend? Kelso Dunes Wilderness details. Located in Baker, California.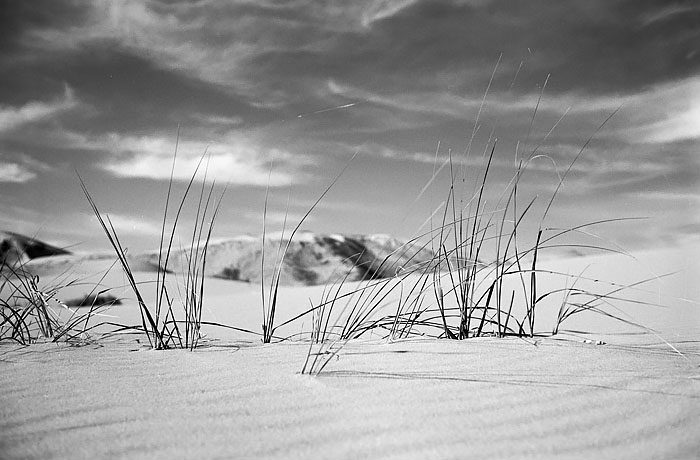 A Horizontal provides a serene composition. Yes, that is a spider web on the left leaf tip at 2 o'clock.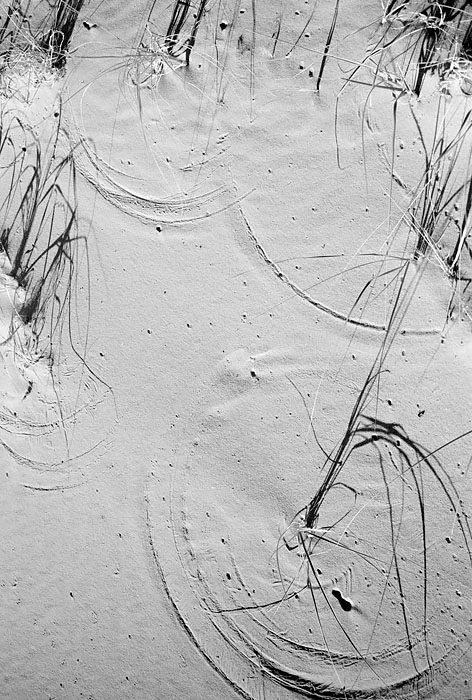 I like the repeating circular pattern in the sand that the swirling wind provided pushing the plant back and forth Photographed with a borrowed Leica M6 and Agfa 25 film. This trip was a first time shooting with a Leica rangefinder. I was shooting up to this point with a 4×5. A good friend said hey take my Leica along and shoot some photos with it. After this trip, I bought a Leica M6 and left the 4×5 at home.