Autumn around Williams, Arizona.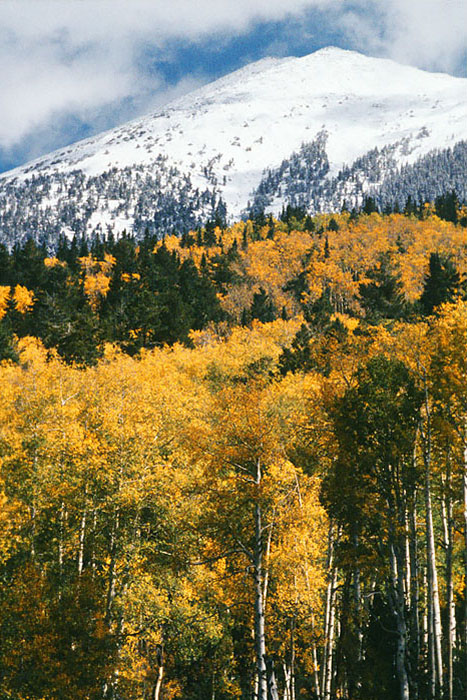 Somewhere around Williams, Arizona. Fall Aspen in the foreground with fresh snow on a distant mountain peak. Canon EOS 1-N and Agfa 1000 film.
---
Cloudburst in Mammoth, California.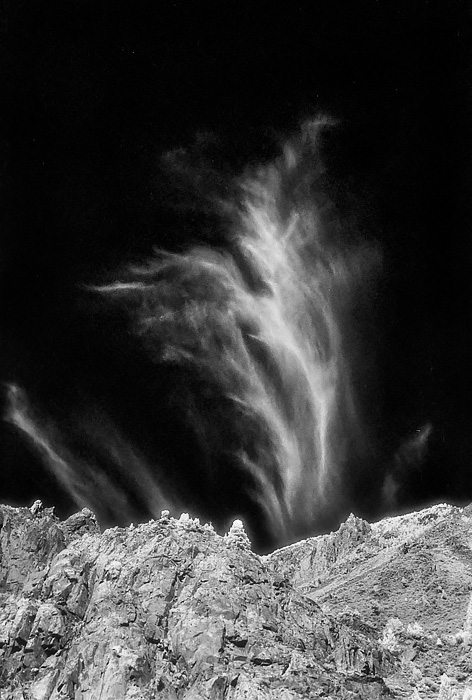 Cloudburst over Mammoth, California. Kodak HIE with 87C opaque filter on a Leica M6. Scanned with Nikon 9000ED scanner with ScanVue Professional software on MacPro on El Capitan OS.
#mammothmoutain , #photo , #photography , #nature , #bnw , #blackandwhite , #infrared , #kodakhie , #leica , #leicam6
---
Grand Canyon National Park, North Rim.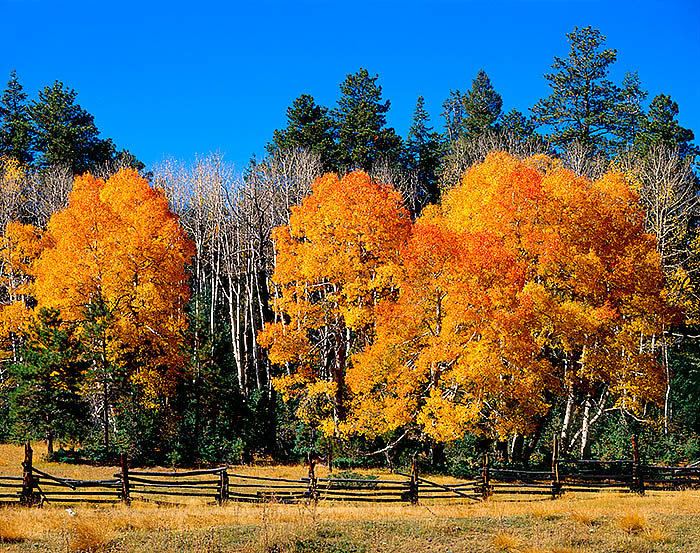 Fall color on the North Rim Grand Canyon.  I photographed this when I used to shoot 4×5. I used a 300mm ƒ/9.0 Nikkor lens on a Toyo A 4×5 view camera. I used Fujifilm RDP 50 ISO slide film.
---
Death Valley Dunes.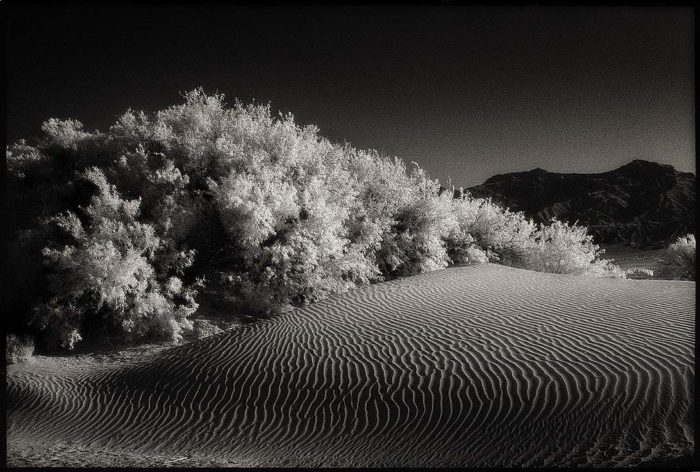 Death Valley National Park is a very interesting destination for photographers. I was trekking through the dune brush and spotted this scene. I used Kodak HIE Infrared film and an 87C opaque filter on a Leica M6 camera. I like the dramatic illumination to the brush that the Infrared picked up and although it was daylight it rendered the sky very dark.
---
Yosemite National Park in May!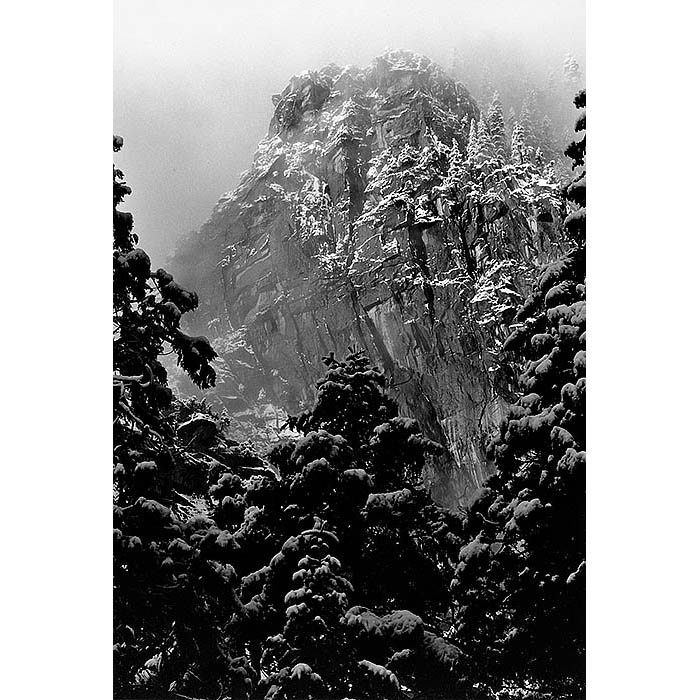 Another photo from the Memorial Day weekend trip to Yosemite National Park back in the 80's. Waking up Saturday morning and noticing that snow had fallen during the night I walked not to far from Camp Curry to capture this photo. I used a Mamiya 645S and framed the mountain with the trees in the shape of a "W". I like to call the image W is for Winter even though it was in Spring.
---
Yosemite Falls Trail.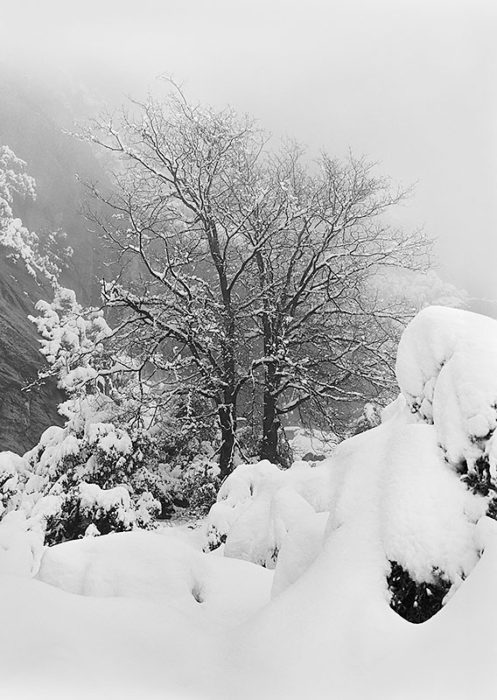 Along the Yosemite Falls trail I walked upon this wonderful site of two trees growing together surrounded by the snow covered landscape. I photographed this back in the 80's with a college loan camera, Mamiya 645S and normal lens set on a tripod. I learned later that plumbers insulation around the tripod legs protect the fingers from the cold legs of the metal tripod and for you that have graphite tripods it could protect the legs from scrapes and dings.