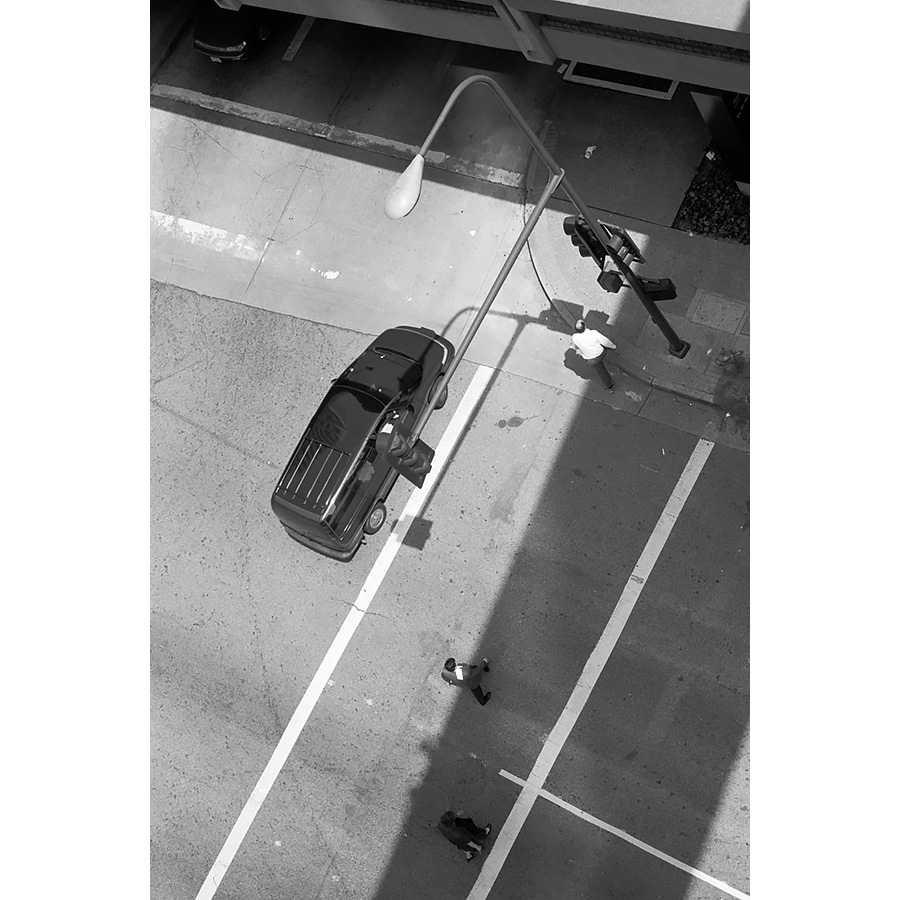 Downtown Los Angeles motif atop a bridge. Circa 1994. Leica M6 and Ilford Delta 400.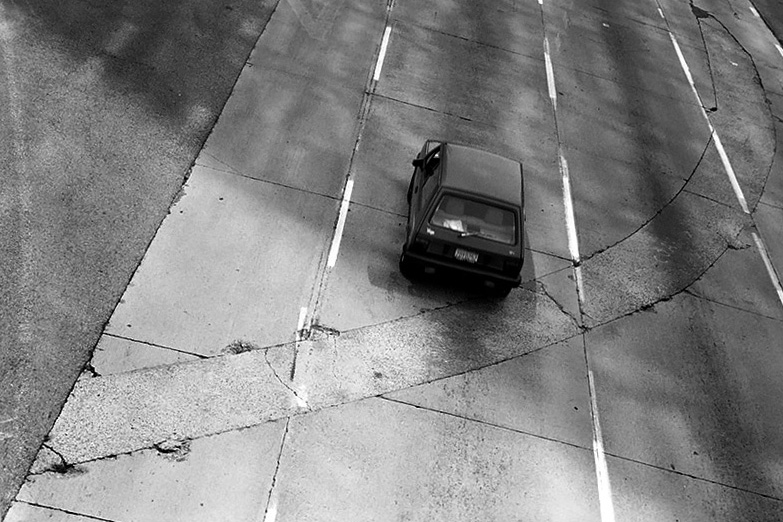 A Yugo along a French Curve and dappled light in Downtown Los Angeles, California. Leica M6 and Ilford FP4 Plus.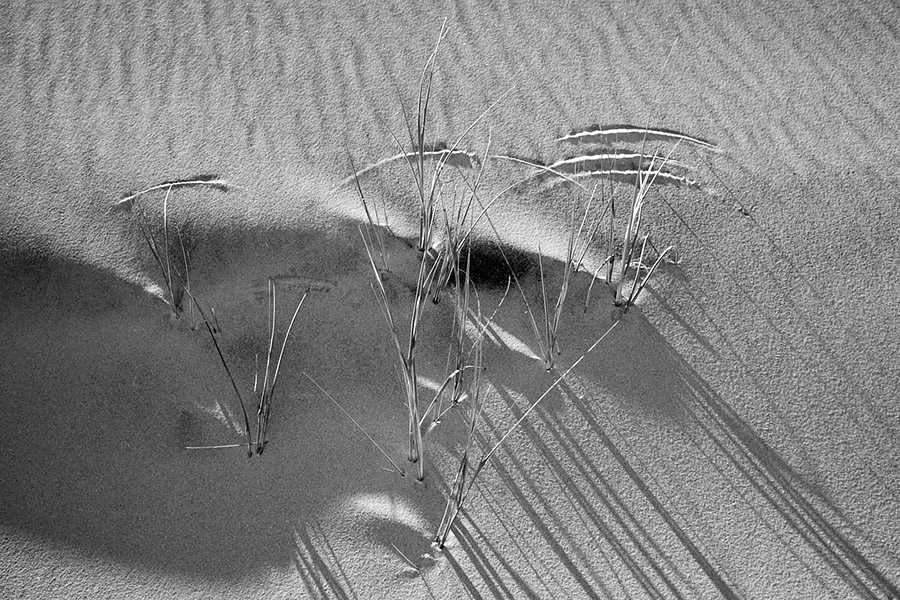 I was walking around the desert and saw this design with windblown plants in the late afternoon sun. The dunes are part of the Mojave Desert in Baker, California. I used a borrowed Leica M4-P and Agfa 25 black and white film.